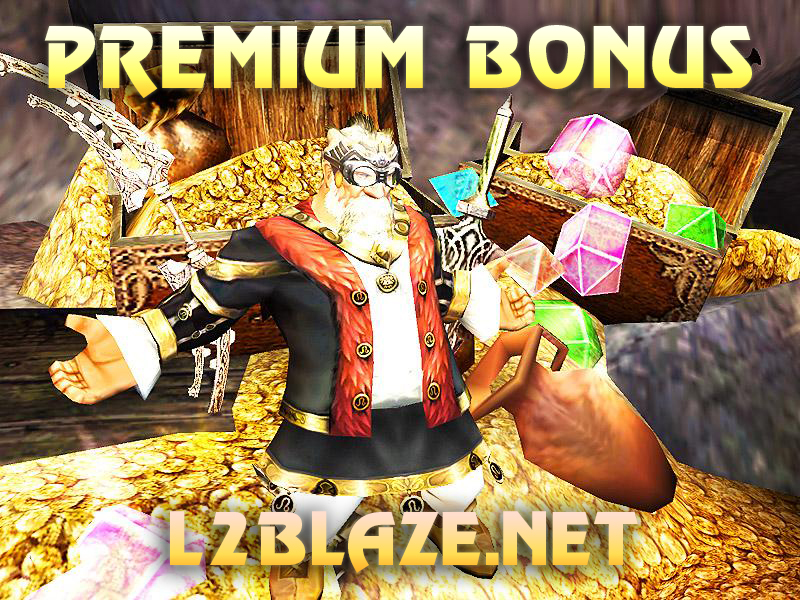 L2Blaze Bonuses for players!
Happy days for our players! From April 8 till April 18 evening, all players after third class changing will find in their inventory Premium Coin! After activation of this coin your rates will increase 1.5-2x times!
To activate this coin, use function .menu in the game!
Extra Medals - Voting Event April 8-18! Have you Voted? VOTE in www.l2blaze.net/vote and after voting you will receive 25 Glit. Medals, 10 more than always! You can vote every 12 hours!